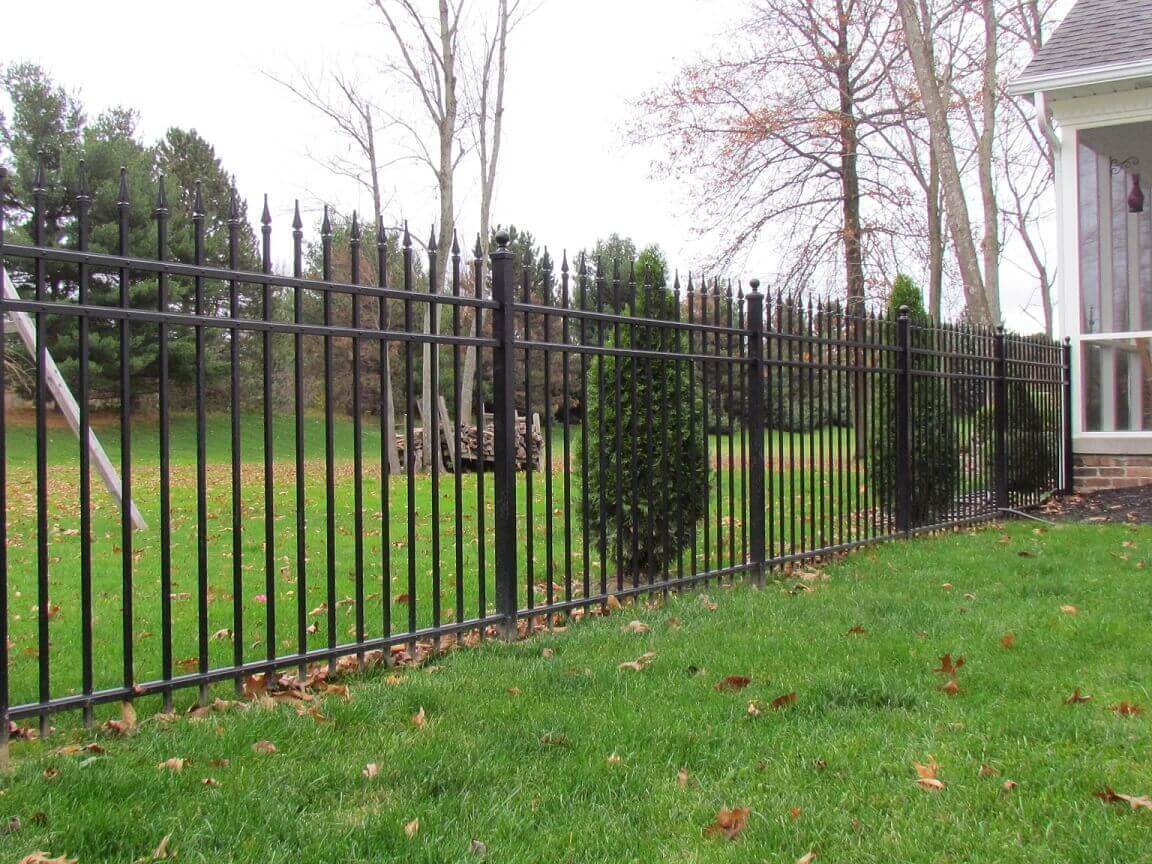 There are a large variety of residential fencing materials available on the market to enhance the exterior look of your home. Today's fencing choices are offered in wood, composite materials, glass, aluminium, wrought iron, metal, and vinyl. Just as you would select roofing material, landscape materials, and so on to make your home look its very best, you'll want to select your fencing material to complement those existing choices.
Pricing
If you're calling around for pricing, the quotations will typically be based on linear foot of material, or material and installation, depending on what you request. Pricing will typically include the material for the panels (spaces between the posts), the posts and tops, anchors and supplies, and basic fencing materials. It will not include some other items you may need including gates, removal and disposal of existing fencing, complex configurations or layouts, and unless specified any premium for higher grade materials or more durable fence posts or panels. In order to receive comparison quotes, be as specific as possible when you request pricing. Rather than request a six-foot wood board panel, specify six-foot cedar wood board panel with a lattice top. That way you'll know you're getting a direct comparison.
Your most economical fences, again based on linear foot pricing, are invisible, bamboo, wire, and post & rail. Glass fences are the most expensive, in a class of their own. The pricing on the other typical types of fencing caps out way under the glass (price) ceiling, so to speak.
How should I choose?
Why are you installing a fence? Will it be purely decorative to enhance the look of the property? Is your desire to also keep children or pets inside the fence? Are you installing a fence because there's confusion as to where the property boundaries are? Do you need extensive fencing for livestock? If you're going to invest in a fence, functionality will narrow down the many selections for you. If you're running cattle and need to fence in 100 acres, a glass fence isn't practical, either from a financial or suitability standpoint. If you're trying to keep chickens in your field, post and rail or wire grid fencing may allow them to escape, eliminating those from the selection.
Optical Illusion?
Two fences that can create an optical illusion are the glass fence, obviously because you can see through it. The second type is the black bar fence. Even though the black bars are in front of you, they tend to become invisible when you are looking at a view through them.
Maintenance
Another consideration in choosing your fencing is how much maintenance you'd like to do. Wood fences naturally weather unless they are covered in a protective product such as paint or stain. That paint or stain has to be refreshed every few years to retain the fresh look. However, vinyl fences are solid coloured throughout the product, and need no maintenance. In fact, if a vinyl fence gets scratched, you can't see the scratch unless you're very close to it and are aware it's there.